How to convince your boss that 4Dev is worth attending?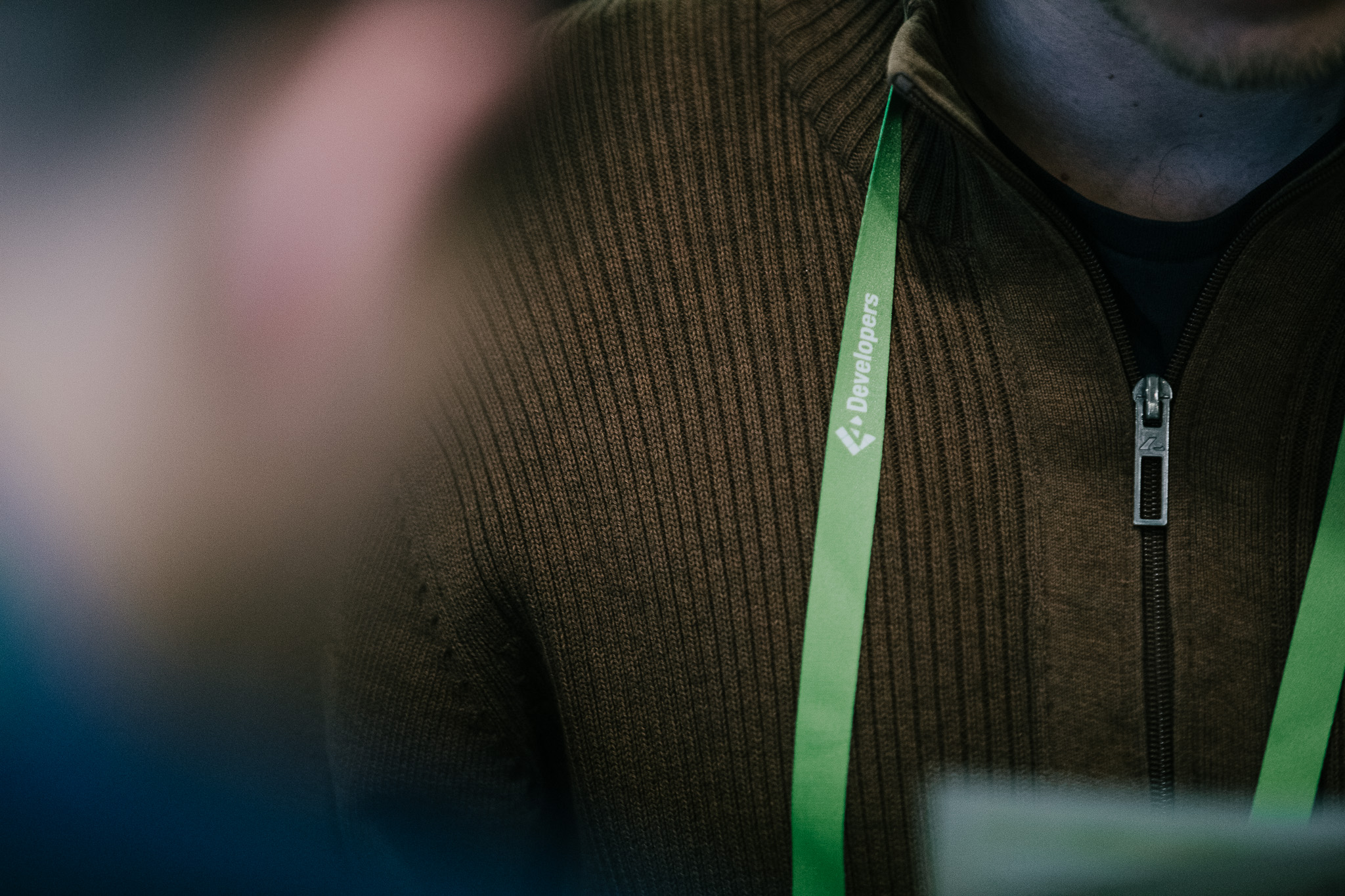 4Developers is a perfect place to upgrade your skills. If you want to join the Festival and present all of the strengths of 4Developers to your boss – we've covered it! Here you go, all the advantages of the Festival in one place, especially for you!
Why 4Developers is worth attending?
Festival consists of 14 various tracks – at every track, you can attend talks from different languages of programming;
this year on 4Developers: Application Architecture, Bottega Innovation Labs, .NET, Java, JavaScript, Frontend/UI, Mobile, PHP, DevOps, Testing, Cloud, Machine Learning, Security and Soft Skills & Business Relations;
4Developers lasts for 4 days – it will be a time filled with education and networking! But nobody needs to stay at the laptop for the whole time – we give our attendees access to videos from the conference till the month after the event! This way you can get back to the interesting talks at every moment;
Our schedule is supervised by the Program Committee – meet the squad: Anita Przybył, Dawid Ziółkowski, Jakub Gutkowski, Grzegorz Piwowarek, Piotr Wicherski, Jakub Pilimon, Joanna Lamch, dr Krzysztof Wojewodzic, Maciej Korsan, Michał Bartyzel, Piotr Stapp, Marcin Szeliga, Sławomir Sobótka, Tomasz Tarczyński, Tomasz Kowalczyk, Hubert Zub, Paweł Fiderek, Damian Mazurek, Przemysław Libudzic, Krzysztof Przygudzki, Adam Haertle;
The most important thing at 4Developers is the interdisciplinary schedule, which consists of the fresh and hot topics, selected by the Program Committee;
Every year, we host prestigious IT experts on the 4Dev stage – this year you can also expect it;
4Developers 2021 is also a chance for the debutantes – you can be ready for the fresh blood on the stage;
topics that we will provide will be dedicated to both amateurs and professionals;
After each talk you can talk with the speaker – Q&A live sessions!
We can give you the Attending Certificate if you wish;
The IT world will meet again in one place in cyberspace – 4Dev is a place to share your experience, knowledge and pro tips;
There will also be a lot of fun, contests and attractions! 🙂
Some fresh facts about 4Developers:
It's held virtually on 24-27 May 2021;
At the last edition, the event gathered almost 1500 programmers;
Ticket to the conference contains access to all talks on 14 various tracks;
Attendees also receive access to videos from talks – till the month after the conference;
You can also buy the group ticket with some special discount!
There are Standard tickets to buy, but we also provide tickets withs Gif Packs;
Talks, Q&A sessions, communications, networking and contest and attractions will be placed on the one streaming platform;
Additionally, attendees of the conference can use our dedicated Discord channel;
Pool of tickets are changing – it means that the price will grow! You can buy a cheaper ticket till the 16th of May 2021!